Hand Selected Hops Create Superior Flavors
Earth Rider brewers are back in the Yakima Valley for their annual pilgrimage for hop selection. Many top brewers from around the country travel to Washington, Oregon, and Idaho to select hops for their hand-crafted beer. Personal selection of ingredients is important to create the exact flavors we are looking for.
Many things can affect the flavors that hops yield, including the weather that season and when the hops are picked. The pick window can be one of the most important factors in how a hop will smell and taste. Each brewer has their favorite, which adds to the incredible variety of craft made beer available to consumers today.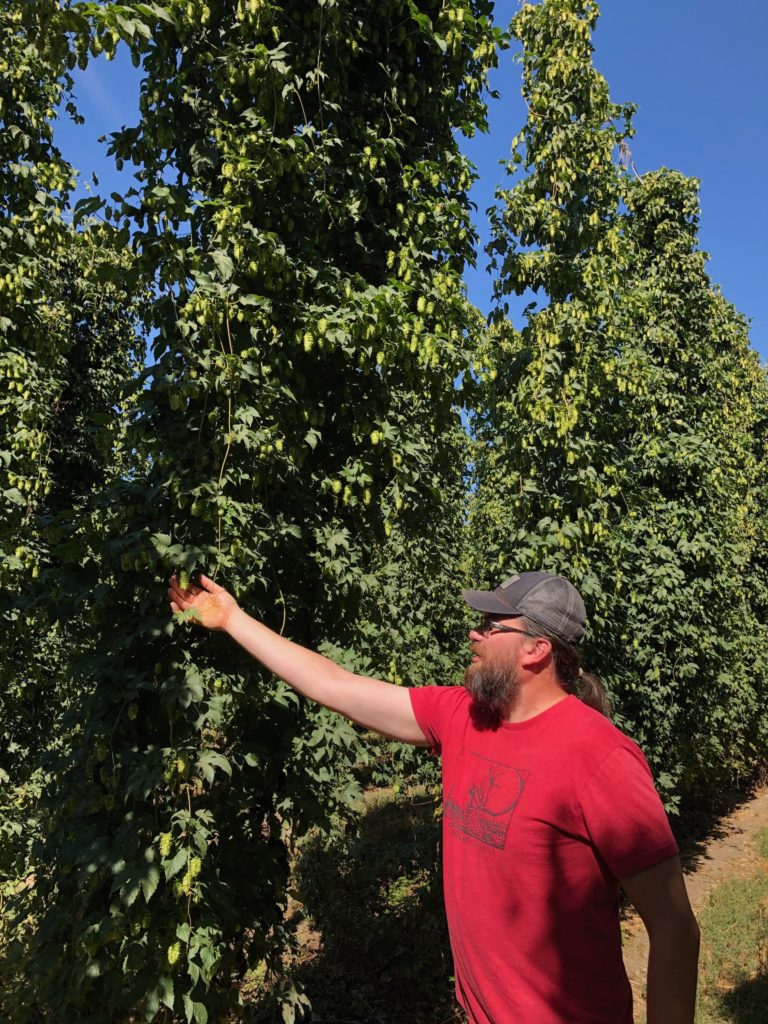 To select from the pick lots of a certain variety of hops, our brewers visit the farms where the hops are grown, picked, and processed. To make the selection, brewers will 'rub' several different lots of a particular variety.
Different bales of hops are broken open and inspected. The hops are visually inspected, rubbed together between our hands, and smelled. Different flavors and smells can include citrus, spicy, herbal, floral, rose-like, floral, citrusy, minty, oranges and lemons, piney/woodsy, and sometimes a sense of garlic or onion if they are over ripe.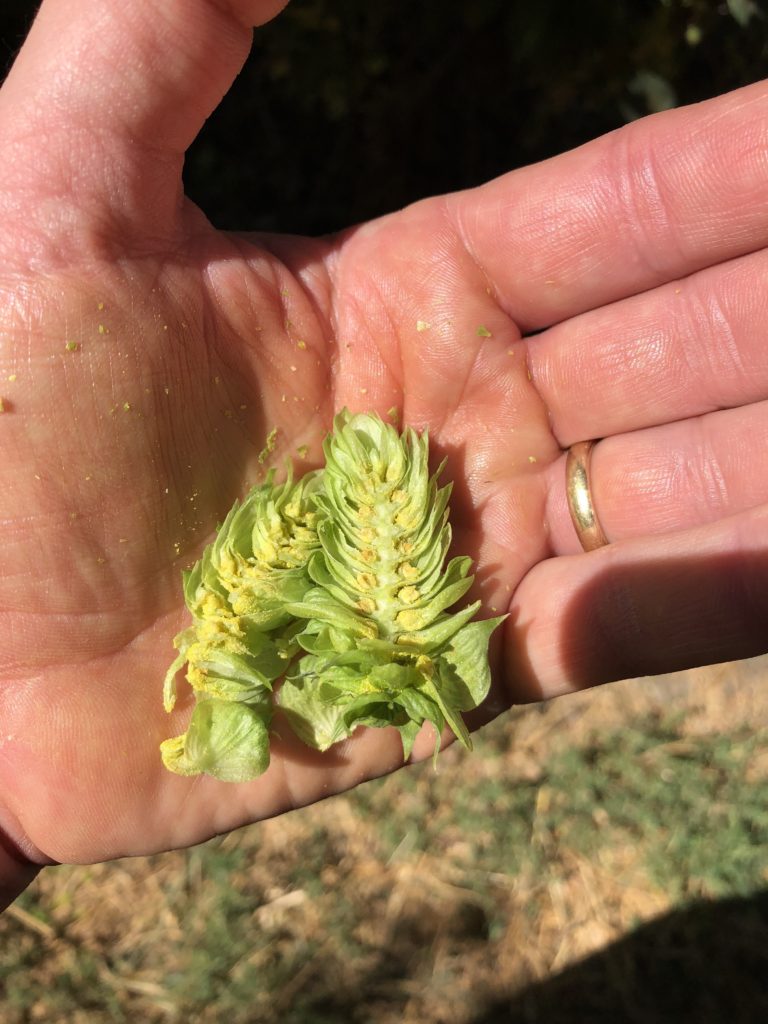 Not only are hops selected for our flagship beers, but experimental varieties are also inspected for inspiration to write new recipes.
2022's trip yielded the discovery of a newly introduced and non-named hop variety that Allyson and Frank were particularly drawn to. The hop resulted in a new beer for Earth Rider called Casket Quary IPA. That beer will be available for wider distribution in 2024 after test batches were brewed and packaged this past year.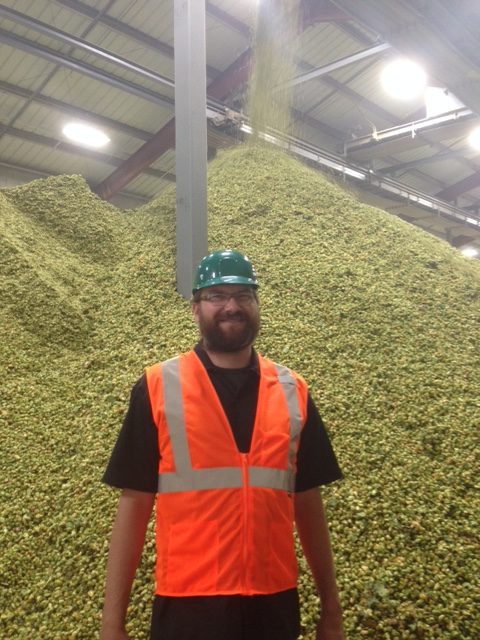 Brewing world class beer takes extra steps to create a unique and flavorful beer. Hand selecting
ingredients is just one of the ways we strive to set our beer apart from others. Striving for
excellence is a never-ending process and Earth Rider brewers work tirelessly to create an ever
more pleasing beer.
Coming up at earth rider & the cedar lounge
Saturday, September 30th – Austin Castle & the Northern Pines Band
Friday, October 6th – Sugar on the Roof + Neatneatneat + Embalming Eva
Friday & Saturday, October 13-14th – Earth Rider Oktoberfest
Thursday, October 19th – An evening of Radiohead & Ween with Al Church and Wandering Eye
Friday, October 20th – Hiahli + Space Monkey Mafia + C-silence
Saturday, October 28th – North End Nightmare Halloween Bash
You can check out all of our upcoming events (we've got goodness scheduled through the fall already!) on our website EARTHRIDER.BEER