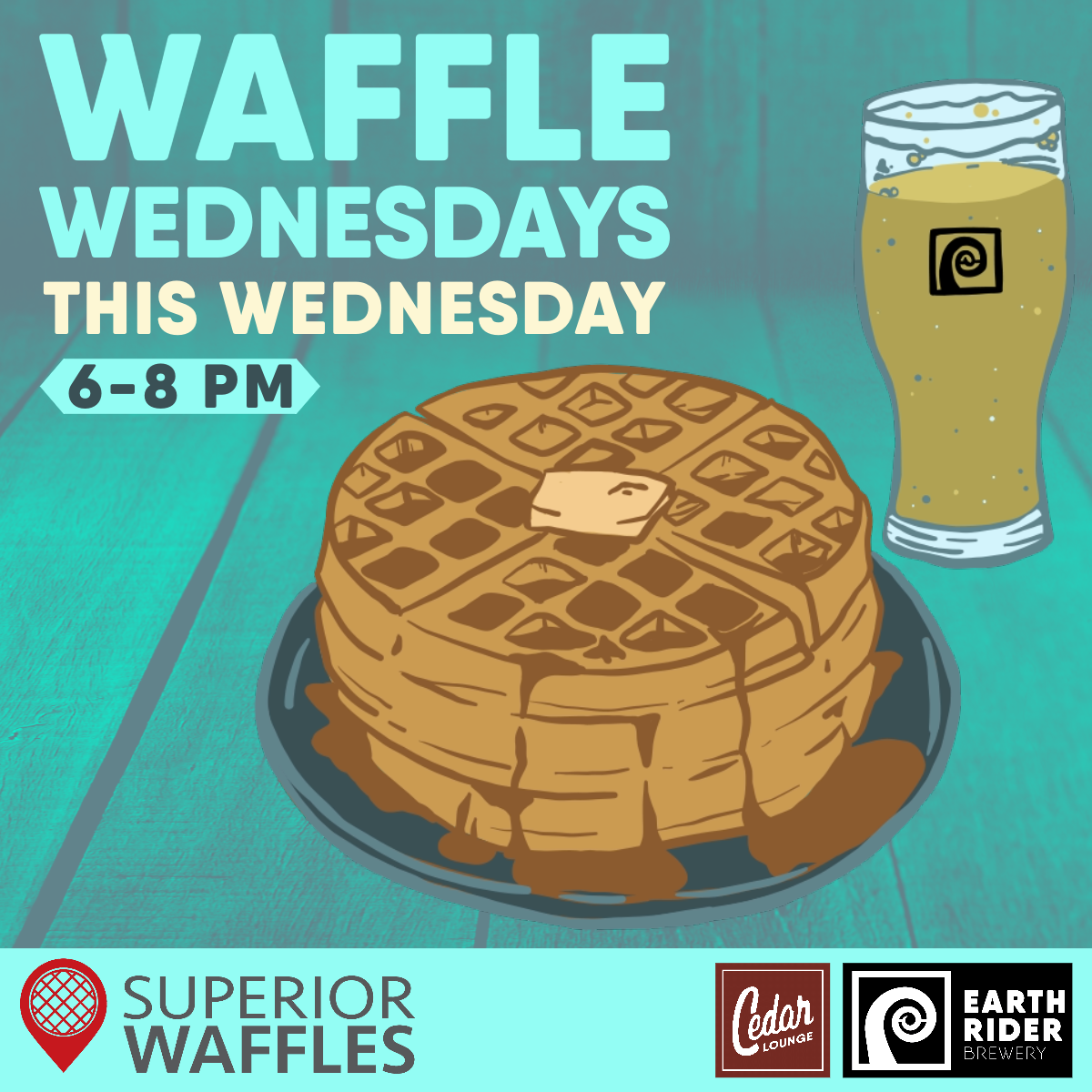 Wed 10.11.2023
Waffle Wednesdays w/ Superior Waffles
Come enjoy amazingly delicious waffles while your ears take in the sweet sounds of our weekly cedar sessions. Superior Waffles will be serving up their waffles on the second Wednesday of every month! What's better than Breakfast for Dinner!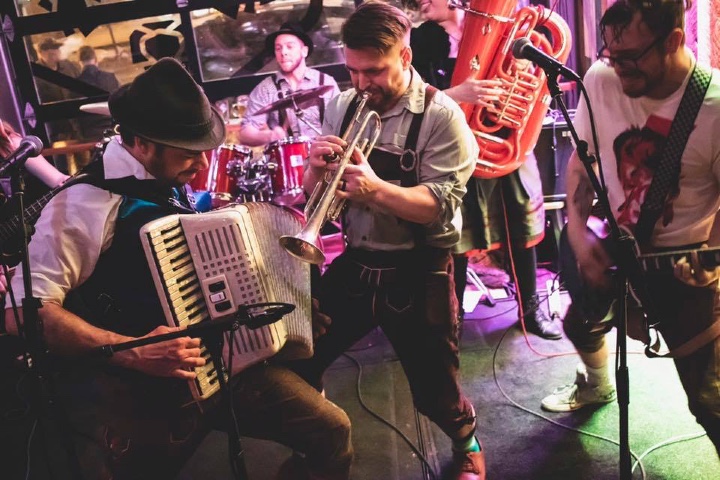 Fri 10.13.2023 - Sat 10.14.2023
Earth Rider Brewery Oktoberfest Winzigie Hosen + Berserk Blondes + Sokela Polkela Band + More
It's time to celebrate the changing of the colors and fresh fall beer with a fresh pint of Earth Rider Festbier and some live polka music featuring Steve Solkela the Overpopulated One-man band, Berserk Blondes, The Solkela Polkela Band, and Winzige Hosen to close out the night. Don't forget about all the activities, Kraut Eating Contest, Stein Holding, Keg toss + More!