Earth Rider Earns Two Silver Medals at the 2020 Great American Beer Festival®
North Tower Stout and Royal Bohemian Pilsner were recognized at world's largest professional beer competition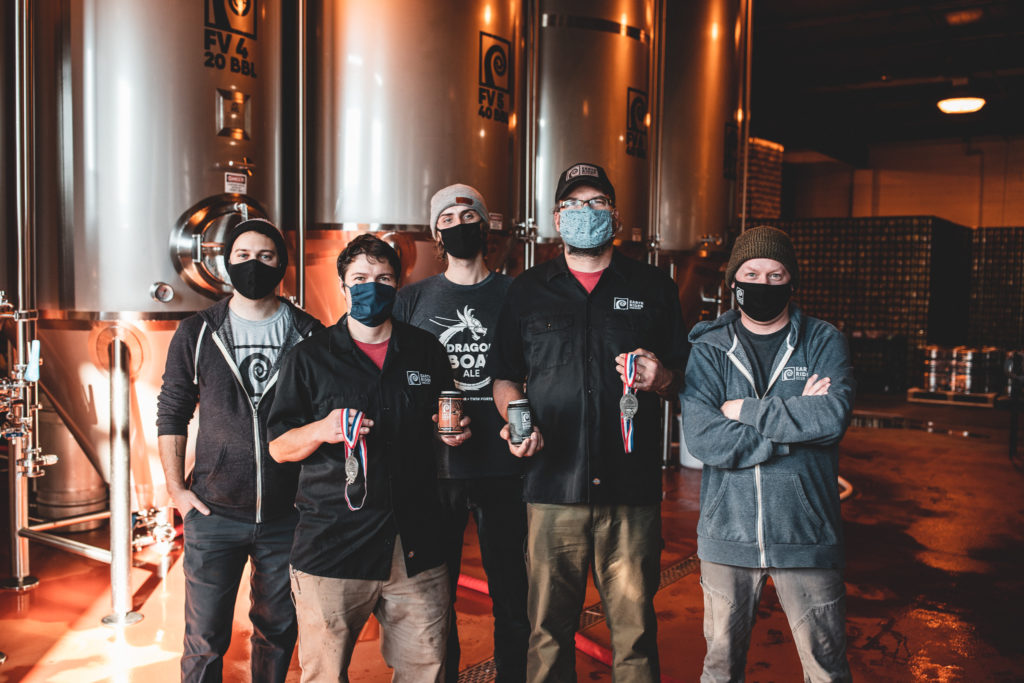 Earlier this month the Brewers Association awarded 272 medals to 240 breweries across the country during the 2020 Great American Beer Festival (GABF) competition awards ceremony. The best beers in 91 beer categories covering 170 different beer styles were awarded gold, silver, and bronze medals during a virtual ceremony hosted on The Brewing Network.
We are proud to report that our Royal Bohemian Pilsner took the silver in the category of Kellerbier or Zwickelbier and our North Tower Stout won silver in the category of Oatmeal Stout. We have them both on hand so come on down and give 'em a go!
"This year's GABF competition may have looked a little different, but the beers entered into the competition were as impressive and innovative as ever," said Chris Swersey, competition manager, Great American Beer Festival. "This has arguably been one of the most challenging years breweries have ever faced, so we hope these awards serve as a symbol not only of brewing excellence but also the resiliency of the craft brewing community as a whole."
"This is incredibly validating and inspiring for our entire team," said Tim Nelson, President at Earth Rider. "In our first three years of brewing, Earth Rider has collected a GABF gold, two GABF silvers, and a World Beer Cup bronze." For more information on the GABF competition, including a complete 2020 winners list and photos, visit GreatAmericanBeerFestival.com.
Introducing our Small Batch Series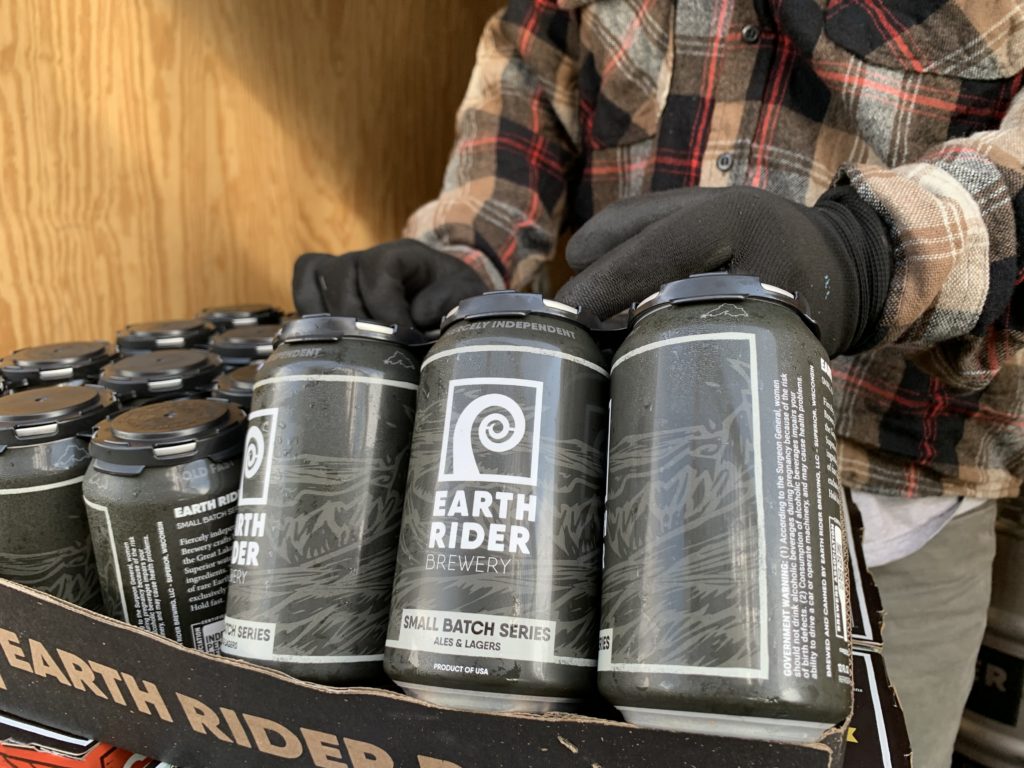 You've come to know our flagship beers for their dependable drinkability. They are the brews we hope stay stocked in the center of your fridge. We are proud to consistently craft these aces, but, we also enjoy a little experimentation! Thus, our Small Batch Series. It is a limited release of a curated selection of our unique beers. We are starting with 3 more familiar favorites: ApriCrush, Tap Shack Caribbean Lager and Allouez Amber Ale. They are Cedar Lounge exclusive beers available in 6 packs of 12oz cans. Grab some before they are gone!
The First Release of our Mixed Fermentation Series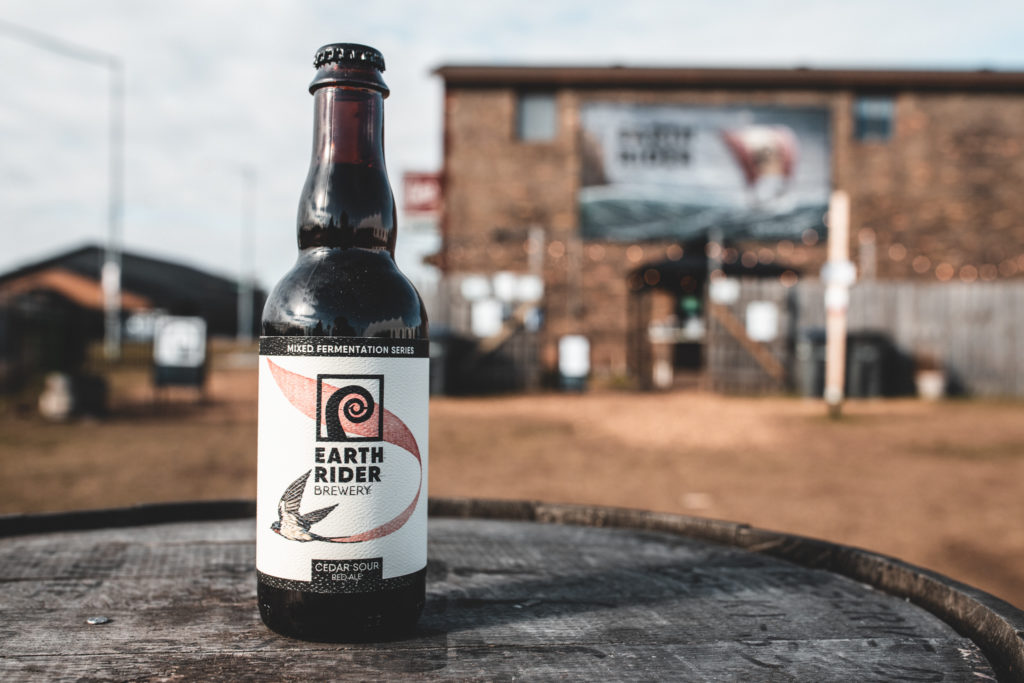 We just introduced the first of our Mixed Fermentation Series with our Cedar Sour Red. It is a beer that has been 3 years in the making! The base is our Allouez Amber, blended, and aged in French Oak barrels with a mixed culture of yeast and bacteria. It's pretty sour, a lil' carbonated and a whole lotta DELICIOUS! You can pick some up at the taproom or with many of our retail partners.
Halloween Mask-erade Ball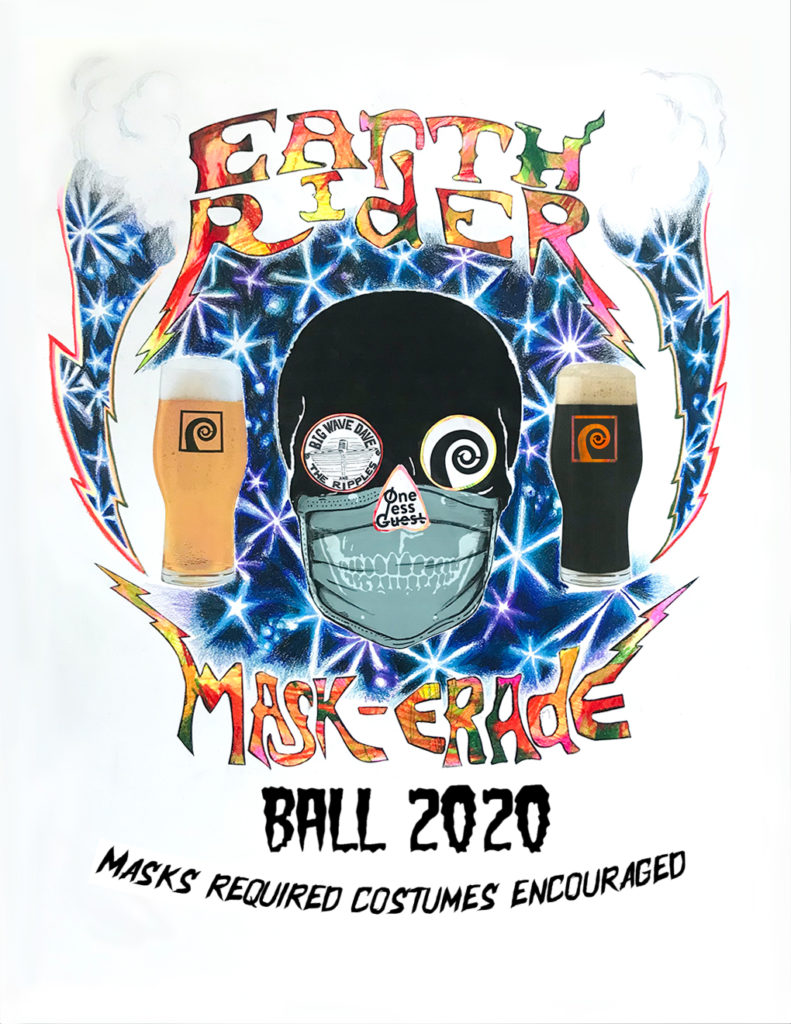 Halloween is here! Spend All Hallows' Eve with us tonight, getting your spook on at our Mask-erade Ball! Be entertained by two of the Twin Ports' most spectacular bands One Less Guest and Big Wave Dave and the Ripples! It's all happening under our huge, heated, socially distant festival tent. Grab a roll + bowl of Halloween Hobo Stew to go served up fresh by Chef Jonboy! A perfect compliment to a fresh pint of our award winning North Tower Stout! 'Beyond' veggie bowl option available. Enjoy some warm food on a cold Superior night (we will hope for warm temps).Superior Cannabis pop-up!
We have 2 ticket options. General admission is $10 and we ask that you bring your own blanket or chair. Reserved seating at a table for 4 under our big (heated) tent is $80. Tickets are available here: https://bit.ly/35zX199
Earth Rider Fest Grounds Weekly Line-Up
Did you know that we have entertainment almost every night of the month? Next month is no different. It all takes place in our vast (and heated) fest tent. It's a great place to stay socially distanced and engage in community. There are often food trucks on site and, as always, you can enjoy a tasty brew or two.
Monday night we host Brains & Brews Trivia from 6-8pm. With Happy Hour deals all day long.
Tuesday nights it's Beer & Bingo from 6-7pm. It's free to play and you can win Earth Rider Brewery pints, crowlers, and six packs.
Wednesdays and Thursdays, we have various musicians gracing the stage 5-8pm.
Fridays through November, the beloved Charlie Parr warms up the tent from 6-9pm.
Stay up to date with our calendar of events: https://earthrider.beer/brewery/events
Thanks for your continued support in these crazy times,
Your friends at Earth Rider